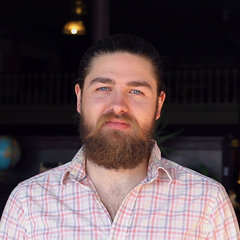 Levi Gilbert
Illustrator / Concept Artist
Madison, United States of America
Summary
2d and 3d artist, animator, modeler, illustrator, etc.
If you have any questions feel free to send me an email.
-Levi
Skills
Concept Art
Character Design
Environment Design
Illustration
Software proficiency
Experience
Technical Artist / Rigger at Unknown Worlds

San Fransisco, United States of America

Created Animation Rigs for different 3d assets.

3d Artist / Texture Artist at Human Head Studios

Madison, United States of America

September 2012 - April 2013

Created 3d Assets and Textures for a variety of weapons.